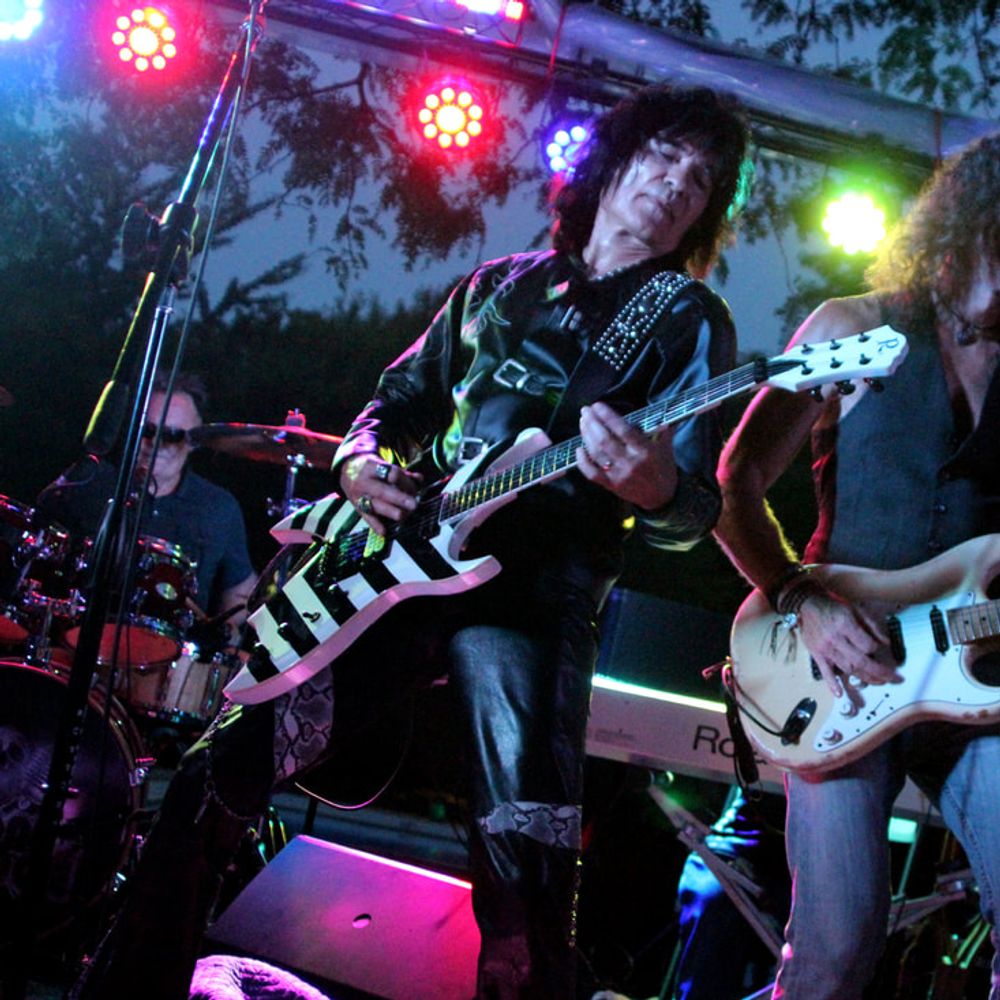 Chronic Edge
Born from the Ashes of Vince Devincenzo's former band Blue Rage....Chronic Edge is a music group that represents an exceptional and addictive music style which comprises melodic Rock n Roll demonstrated by hard-hitting background beats, heart-felt rhythms and fiery burst of positive energy. Chronic Edge is the typical stage band with drums and guitars but their songs are unique, and written to 'stick in your head'' and for everyone to be able to resonate and relate with the songs individually. 
The band was put together out of a burning desire to create and perform unique original songs, powerful and dynamic music that gets the attention of a global audience. If you have been present at any of their live performances, you can tell that they have figured the magic formula to creating good music as they leave you wanting more. 
Core members of the band are

⦁    Vince Devincenzo – Lead vocalist and guitarist
⦁    Chris Errera – Keyboardist
⦁    Tom Kocal – Bassist
⦁    Steve Jaeger – Drummer
The band genre and music category is Hard rock/ Melodic Rock. The Chronic Edge band is based in Chicago.
"Meltdown"- one of their popular albums was released back in 2012 which contained music videos for the two tracks off the album, "paranoia' and "Break You". Since bassist Tom Kocal joined the band in 2014, they have worked diligently to rebrand their sound and style.
Chronic Edge carries with them two distinct sounds. 
The "Chronic" sound represents that more 80's pop-rock oriented style they convey with usage of synths/ piano/ Sax, melodic phrasing, the usage dynamics, and blending in different styles/ genres into the music they are composing.
The "Edge" portion of Chronic Edge represents a distinct sound that is heavier, with alternate tunings, and guitars more pronounced.
Chronic Edge's mission is to keep the momentum flowing with continuous content for the masses to enjoy.
We are constantly releasing new material whether it be composing a song from scratch, or taking a Blue Rage composition and arranging it, by doing a revision, for it to fit the unique sound of Chronic Edge, and still convey that meaningful message.